The inspection is one of the most critical steps when preparing to buy a home. The results of the inspection could make or break the deal, so you should plan to be an active participant during the process. Asking the right questions before, during, and after the inspection will ensure that you get all of the information you need to determine whether you should proceed with the purchase.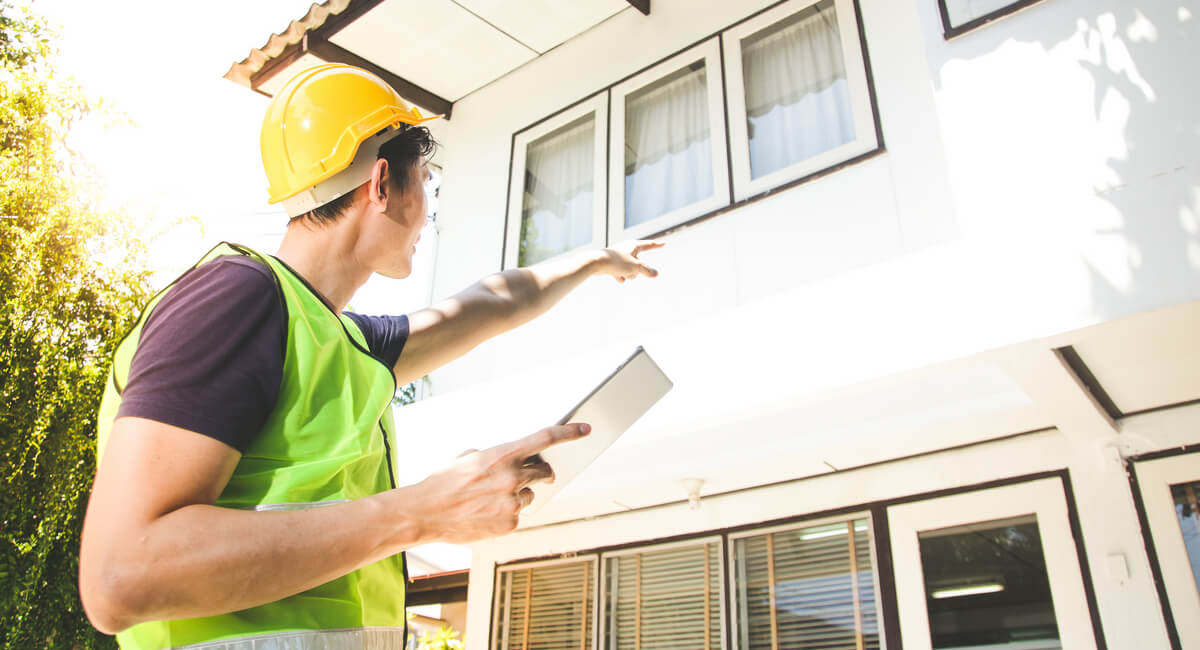 Before the Inspection
Before scheduling a home inspection, there are some key questions you should ask the inspector to confirm their expertise and to allow yourself to prepare. Here are the most important questions to ask before an inspection:
What areas are included and not included in the inspection?
It's vital that you know exactly what will and will not be included in the home inspection. Your inspector should cover the key areas and systems of the home, but there are certain items they may not check, such as swimming pools and septic systems. Knowing what is and isn't covered will prevent you from running into surprises after you purchase the home.
How long have you been an inspector?
Knowing that your inspector has years of experience can give you more confidence and peace of mind. You should ask the inspector how long they've been working in your area specifically to ensure they're familiar with the local building codes.
Are you insured?
Your home inspector should carry professional liability insurance, which is also known as errors and omission insurance. This gives you legal recourse if the inspector acts negligently or makes mistakes in the inspection report. They should also have a general liability policy, which will cover property damage and bodily injury in case an incident occurs during the inspection.
Can I be present during the inspection?
Buyers should always be present during the home inspection so that they can ask questions about the inspector's findings and remain fully aware of the state of the home. Attending the inspection is your right as a buyer, but you should confirm your attendance with the inspector in advance.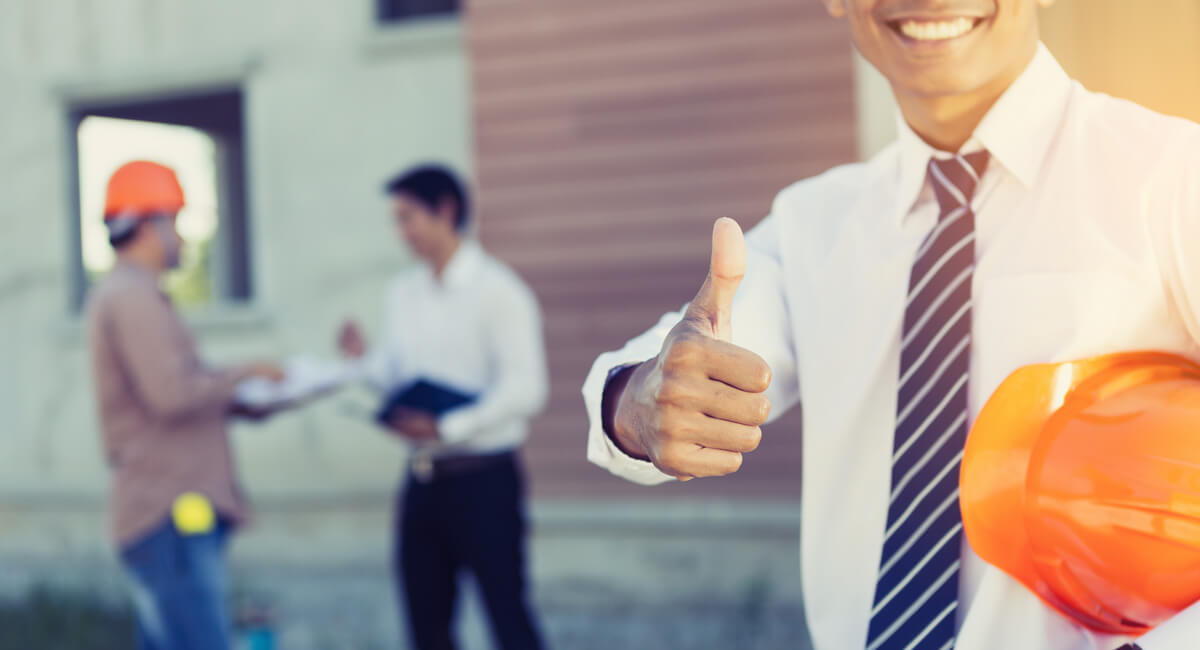 During the Inspection
Your inspector will provide you with a detailed report of their findings after the appointment, but you should also be prepared to ask questions during the inspection. Here are some key questions to keep in mind:
How big of a concern is this finding?
Your home inspector may discover areas of concern ranging from mild to serious. Understanding how severe a finding is will help you determine your next steps. You may decide to let a few mild issues slide, but more serious and costly issues may warrant renegotiating with the seller.
Does this issue require immediate repair?
Understanding when repairs will be necessary is important when planning your move. Your inspector might point out some concerns that will require attention in a year or two, but more serious findings could require immediate repair. Issues in need of immediate attention may impact your negotiations with the seller.
What is the condition of the roof?
The inspector should give you an estimate of the roof's age and should report on its overall condition. Missing shingles, curling shingles, and signs of water leaks are all warning signs that the roof will need to be replaced soon.
How are the HVAC and electrical systems?
Replacing an HVAC system can be incredibly expensive. If your inspector discovers major HVAC problems, you may have to rethink the home sale. Ask the inspector about the estimated age and life expectancy of the HVAC system and whether any repairs are needed to keep it in good working condition.
Are there any structural problems?
Structural problems are one of the most serious and costly issues you may encounter during the inspection. Your inspector might point out a bulging foundation, cracks in the foundation, or other problems that compromise the structural integrity of the house. In this case, you may need to schedule another inspection with a structural engineer.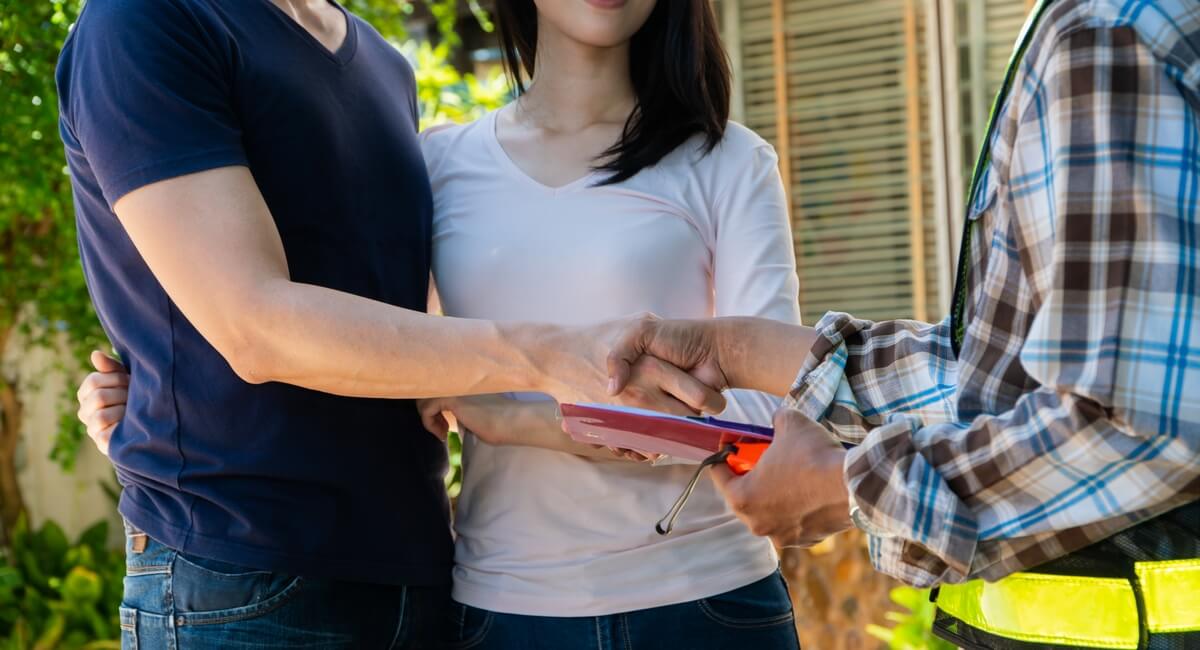 After the Inspection
The inspection report will probably answer most of your questions about the state of the home, but it may be wise to follow up with the inspector upon reading the report. Here are some questions to ask after the inspection is complete:
Can you provide clarification?
Before proceeding with the purchase, you should be aware of every defect in the home. If you're unclear of anything on the inspection report, it's essential that you ask for clarification.
Should I consult with another expert?
Home inspectors can identify a wide range of issues with a property, but some concerns will require a follow-up with another professional. If the inspector finds any major concerns, you should ask them whether additional inspections with other experts will be necessary.
Can you recommend someone for repairs?
Your home inspector probably has connections with other professionals in your area, especially if they've been working in your location for a long time. A word-of-mouth recommendation from a trustworthy inspector can be incredibly helpful when looking for other experts. If any of the findings on the home inspection require immediate attention, you can ask your inspector for recommendations.
How can I best maintain the systems in the house?
You can ask your inspector if there are any maintenance tasks you need to be aware of if you purchase the property. The home inspector may be able to offer valuable advice on how you can keep the HVAC, plumbing, and electrical systems in good working condition. Preventative maintenance can extend the lifespan of these systems and reduce the risk of having to perform costly repairs.
A home inspection can be a stressful process, but it allows you to proceed with the transaction with greater peace of mind. Asking your inspector plenty of questions before, during, and after the inspection will help you avoid surprise maintenance issues. If you have any questions or concerns about the home, don't hesitate to consult with the inspector.